When everything in this world revolves around your fingertips, let's get your business on the web where it should belong. We are a team of creatively passionate individuals who will help translate your idea into a stunning, creative digital presence. Why wait, then?
In this age of entrepreneurship, our team of experts assist you to take your idea and kick-start it into forming your brand. We help intermediate businesses to rethink their idea and come up with something new to help support their brand. We also help large scale organizations to launch new services or products into the market.
UI/UX Design
We won't just create a pretty face, but we'll add an experience to it. Our team of experts work through the best possible user experience that your customer should get from you.
Brand Identity
Branding is one of the most crucial aspects of any business. We work to create your brand identity and visual presence to take your brand to the next level.
Web Development
We build cutting-edge websites that are both lightweight and attractive that will keep the user wanting to stay just a little more longer on your website. 
WordPress Expertise
We have a team of experts that specialize in building custom WordPress websites. We create our own themes and work through WordPress like a Pro.
Remote Teams
Don't have your own team of tech experts? No problem,  take us as an extension to your digital marketing team and we'll work with you to provide an end-to-end solution for every client.
ECommerce Solutions
Want to take your Whatsapp/Instagram store and convert it to your very own ECommerce website? We'll help get your store up and running for you along with Payment, Shipping and Inventory management in place.
The Life Cycle of your project
Once we have you onboard, our team of experts will build stepping stones of creative excellence which will help you scale your brand and achieve what you envisioned. We follow a 6 step process while building your website and we're happy to take you through it.
Brainstorming
Our team will work out a process plan for your project along with a consideration of your target audience, color preferences, brand projection, etc.
Wireframe Prototypes
Before we dive into the world of color for you, we'll chalk out a blueprint of how your website is going to look in terms of the module placements, USPs, design chart, etc.
UI/UX Design
Keeping up to the requirements finalized in the Wireframes stage, a creative design concept is created from scratch in Adobe Illustrator/Photoshop.
Development
The designs approved go on to get converted into a web version of your website which is then deployed on our staging server and the link is sent to you for final approval.
Content & Testing
The website now gets populated with the actual live content. The QA team does a rigorous bug-testing, bug-fixing, browser compatibility, responsive tech check.
Go Live
The website is pushed to the production server after a final approval from you. This is not the end though, but a new beginning for other interesting stuff.
Tech Partner for Indian startup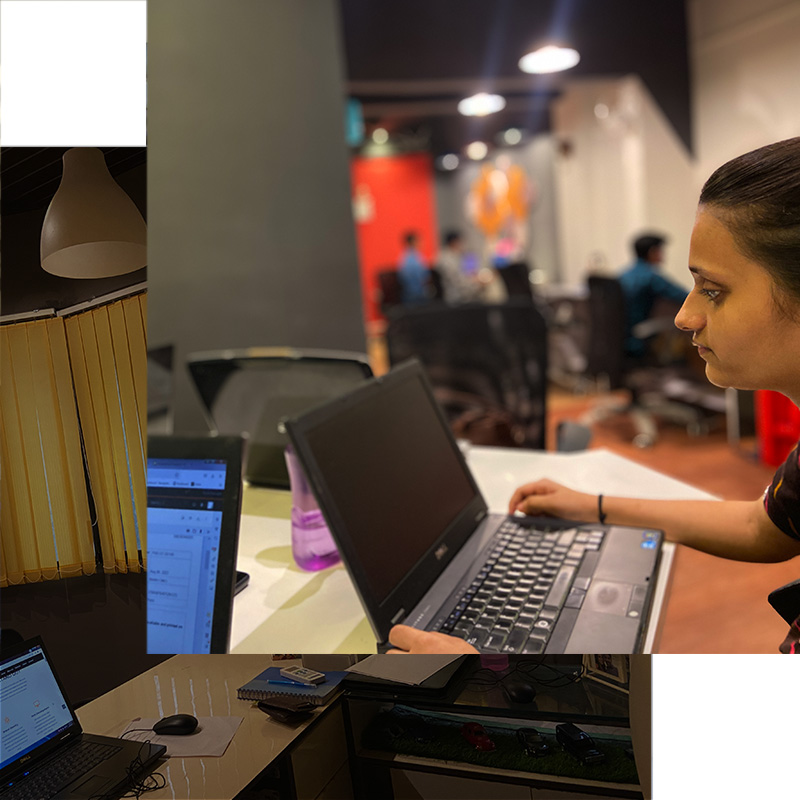 We are a team of experts who will help translate your idea
into a stunning, creative digital presence. Your brand's objectives, future growth and challenges are what we use as a driving force for us to come up with a design that will help grow your business and get you the audience that you had in mind.
Whether you're looking to digitize your business using an entirely new website or overhaul the design of an existing one, our very friendly and experienced team are waiting to share their thoughts with you! 
We have a vast showcase of our work across various verticals in this industry. Take a look at a few of them here.
We come fully loaded with Skills to Kill. We have a team of experts for each aspect of your business. Be it branding, design, development – we have it all.
We are a team of certified individuals who are passionate about doing their job right. Our motto for the each day is to Work Smart, Not Hard. Hard work will definitely yield results, but Smart Work ensures effective results in a definitive time-frame that is appealing to both the client as well as the company. We take on each project as our own and work with utmost diligence to get it to you in the exact way that you envisioned it.

UI/UX Design – 95%

Development – 98%

WordPress Expertise – 99.99%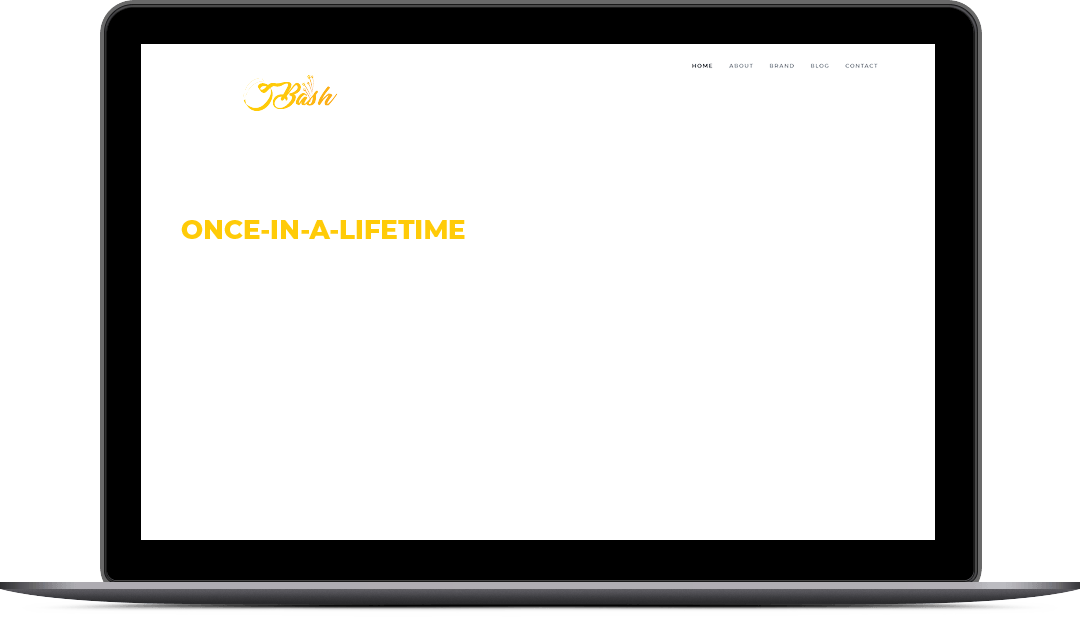 There are three responses to a piece of design – Yes, No and WOW!
WOW is the one we aim for!
Do you have a design team, but need to search for developers to get your design on the web? Or are you a digital marketing agency, but need a strong supporting tech team? You're at the right place!

We work as an ad-hoc team for you to get the ball rolling and reaching your milestones. We are associated with multiple agencies as their tech partners and work as an extension for their team.
If you are considering different time-zones, then yes, we are expendable to overlap a couple of hours so that we can work in a flexible way to get the work done.
WE do have happy clients!
Our clients have heaped on us loads of praise and good words. With most of our clients, we started as an association but ended up maintaining a long-term relationship with our clients.
Team Aspiring have provided us with outstanding service and fantastic website build quality. We had put Aspiring in a very tight spot with stringent timelines, but they managed to complete the project to perfection in the given timeframe. I highly recommend Aspiring Web Solution for any web related services.
Professionally run company, which gives you value for money. They make your dreams into a reality.
Great people to work with.
All business have a character and to present the same requires understanding of the field and people, Crezanta & Nikhil are attentive and solicitous to these requirement. This is then supported by their updated knowledge of the technologies to create the product. Our association with them till date has been constructive and Productive.
Amazing experience, prompt techie team that takes care f all minute detailing.
Let's Start Something new

Say Hello!
Leave us a message and we'll get back to you. Do mention your prefferrable time-slots for us to give you a call back.
Why not take out 30 minutes of your time and speak to us over a cup of coffee? Only this time, we'll have to bring our own coffee for this virtual party! Book up a slot with us and we'll see you virtually!